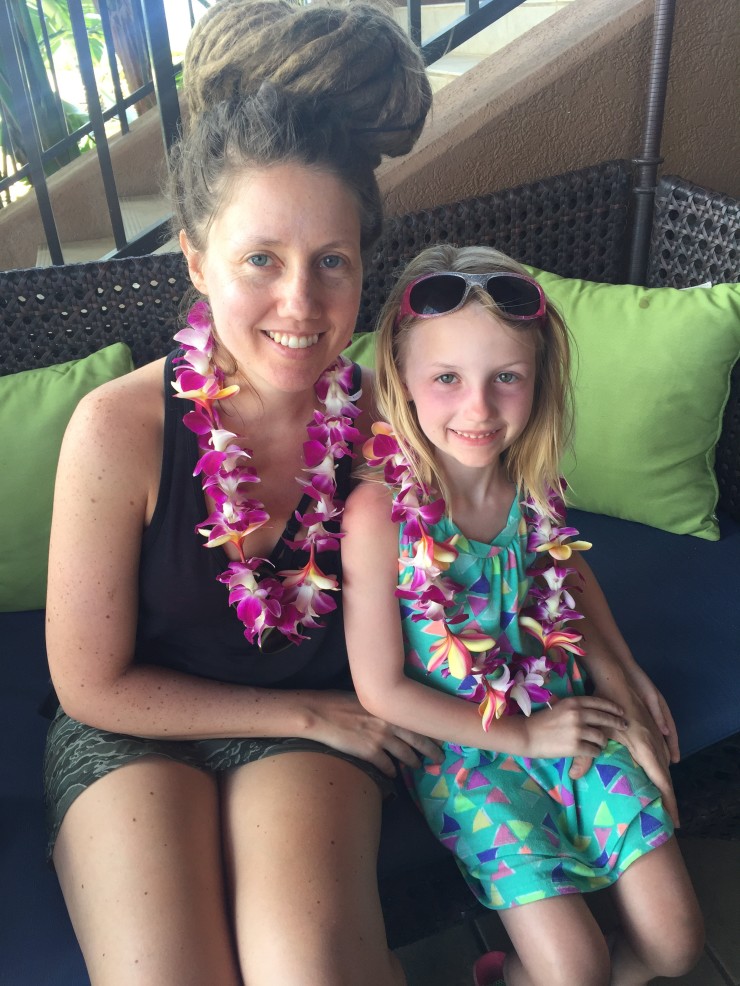 Vada and I just returned from her spring break week on the island of Kauai in Hawaii. It had been on my list for years so I finally cashed in frequent flier miles and hotel points from all my work travel.
It was beautiful and Vada loved everything. And so easy for me to navigate compared to where I normally travel since everything is in English and its, well just another US state! Lots of chickens everywhere though!
Our hotel was right on the beach…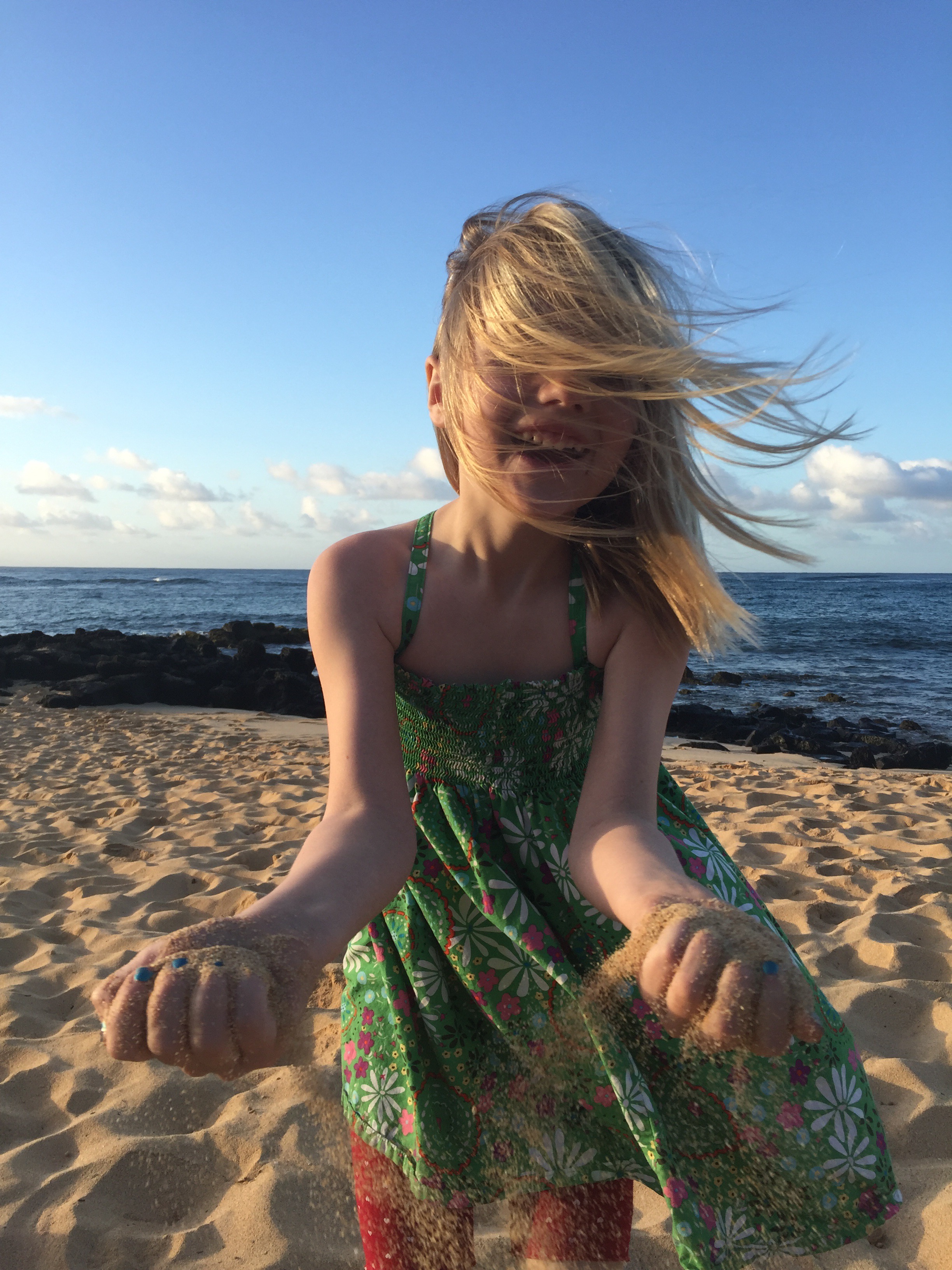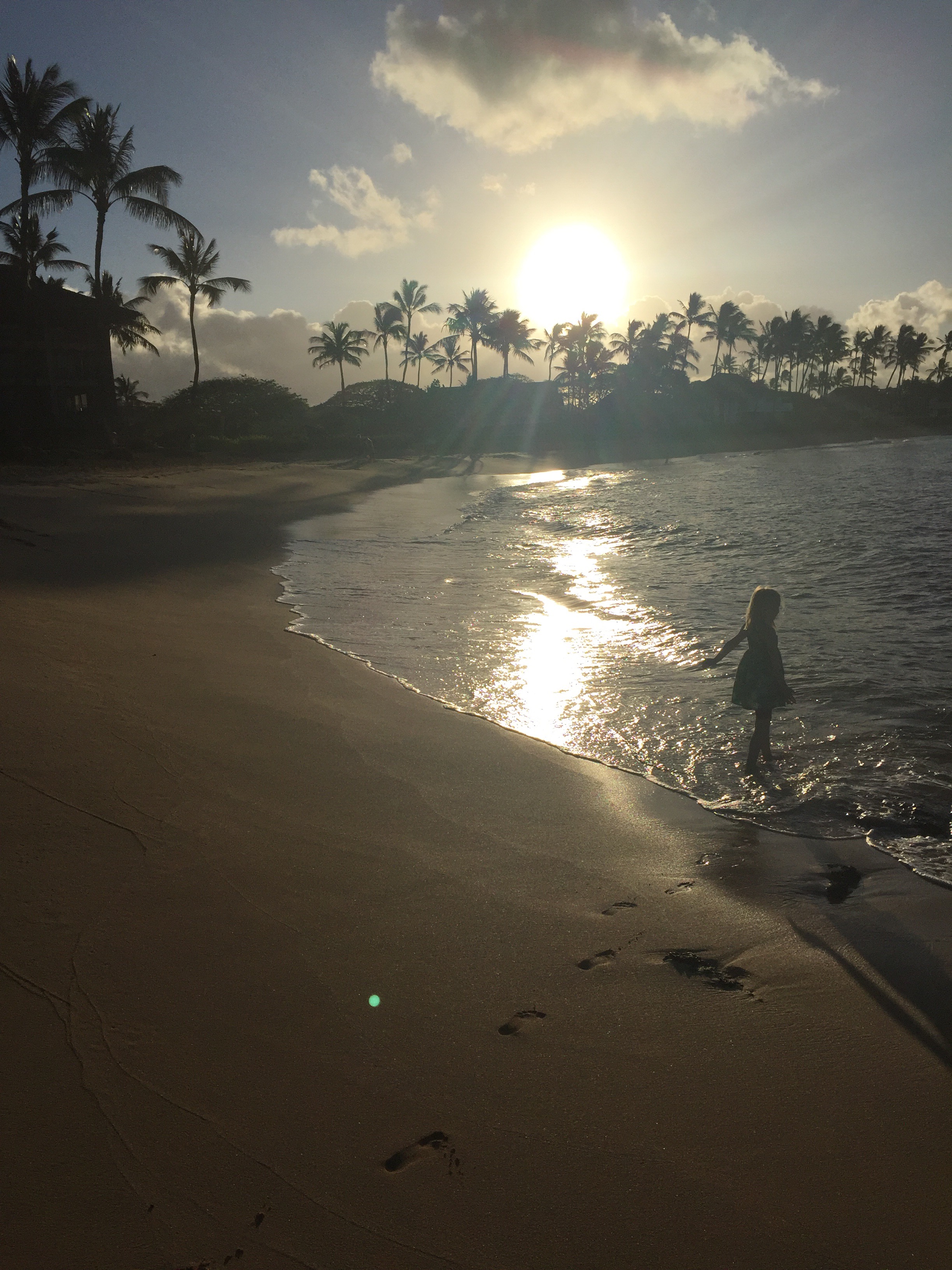 And of course lots of time in the pool..,
My favorite activity was probably our bike ride along the beach… Vada was so upset that her half of the bike was green!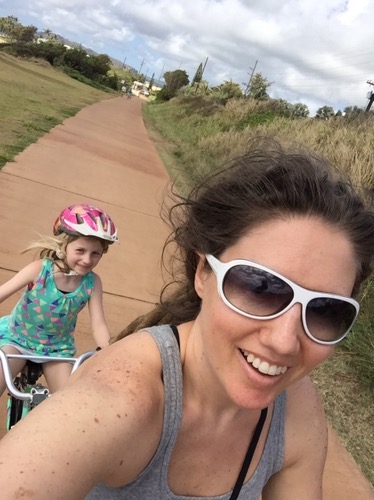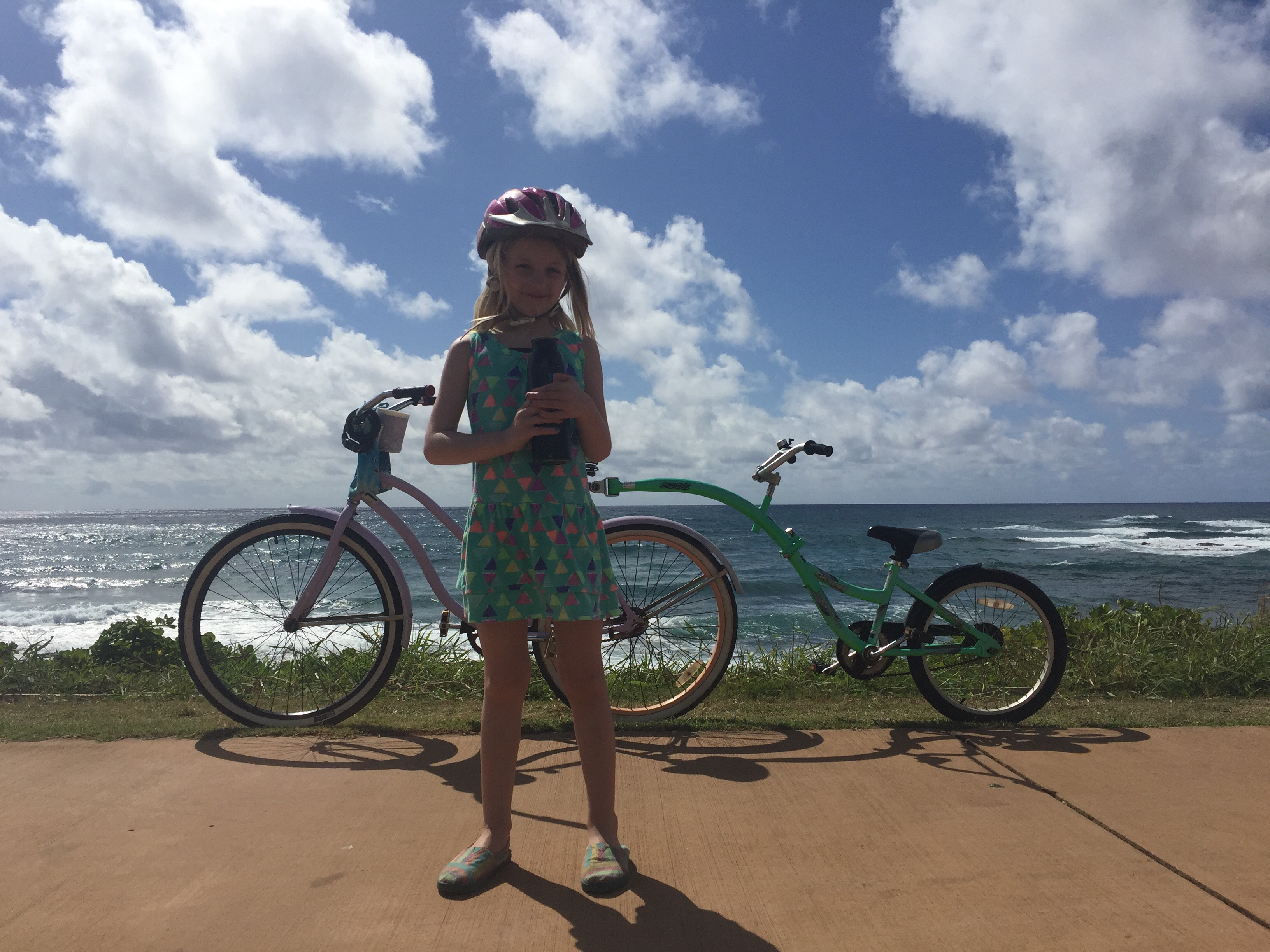 Another fun trip was stand up paddle boarding down a river with Vada as my captain on front…

And snorkel trip… Where we saw fish and many sea turtles!