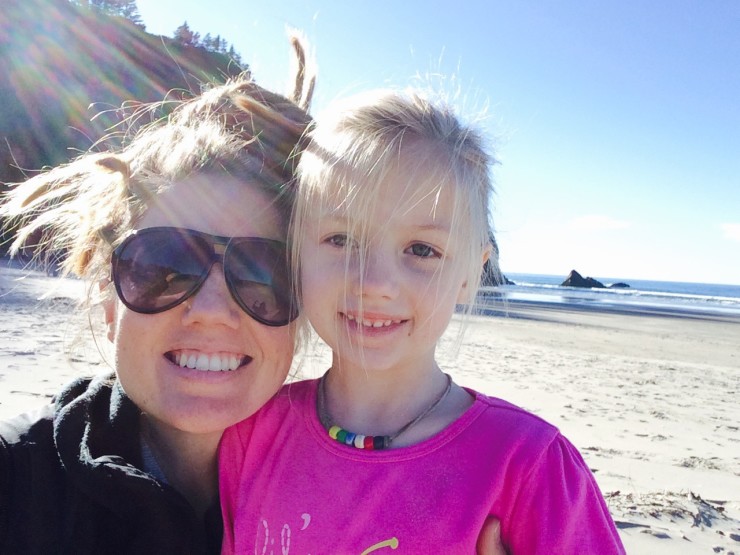 Some friends asked us to join them on a trip to the Oregon coast this weekend. At first I thought they were crazy but when I checked the weather realized it was actually warmer at the coast than in Portland!
The kids immediately stripped of socks and shoes to run around the sand. This progressed quickly to Vada rolling around the sand.
We played in the tidal pools. Vada did awesome but I fell in when the tide surrounded me.
At a second beach after refueling on ice cream the kids chased and ran around the sand dunes. Vada kept screaming "This is awesome!"